Dec 6, 2020 11:26 AM Central
Stefanie Melo
We are not a Catholic or Luteran family. But we are from Milwaukee.
Milwaukee has a very strong German heritage and the kids are 1/4 German/Swiss.

December 6 is the feast day of St. Nicholas as we have always celebrated this tradition with our kids.
My mom grew up to treats in her SHOES, we use stockings. We got these embroidered ones a Target for quite the deal, except Veda's. V is so rare we paid full price 🤣
If you are unfamiliar with this tradition, you can read more about the history
here

Keeping it simple because we are still hooked up and mama didn't want totry buying things late at night in Vegas.

The kids each got something that fits their personality, but Q refused to be photographed.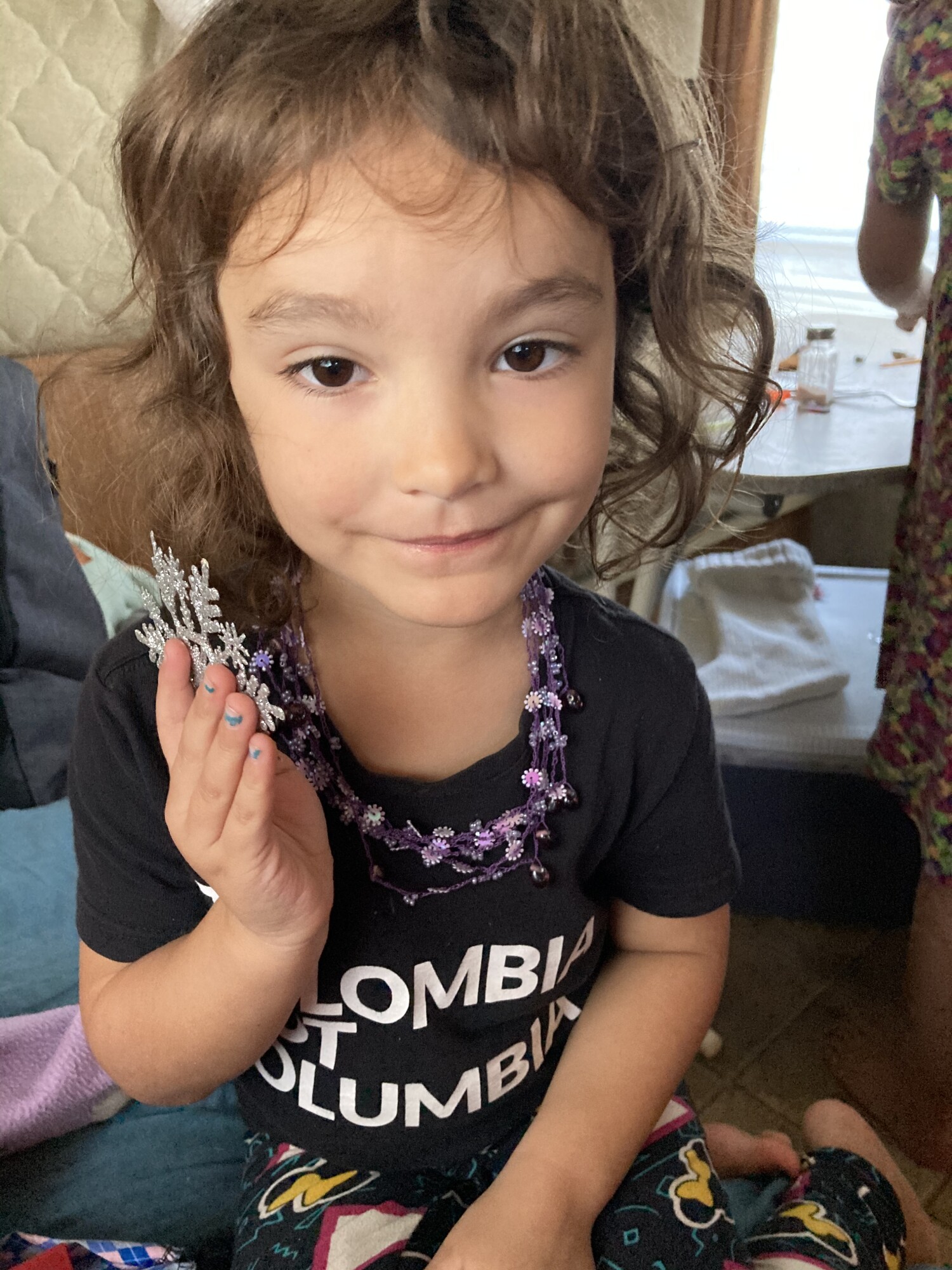 Purple necklace, honey stick and Ferraro Rocher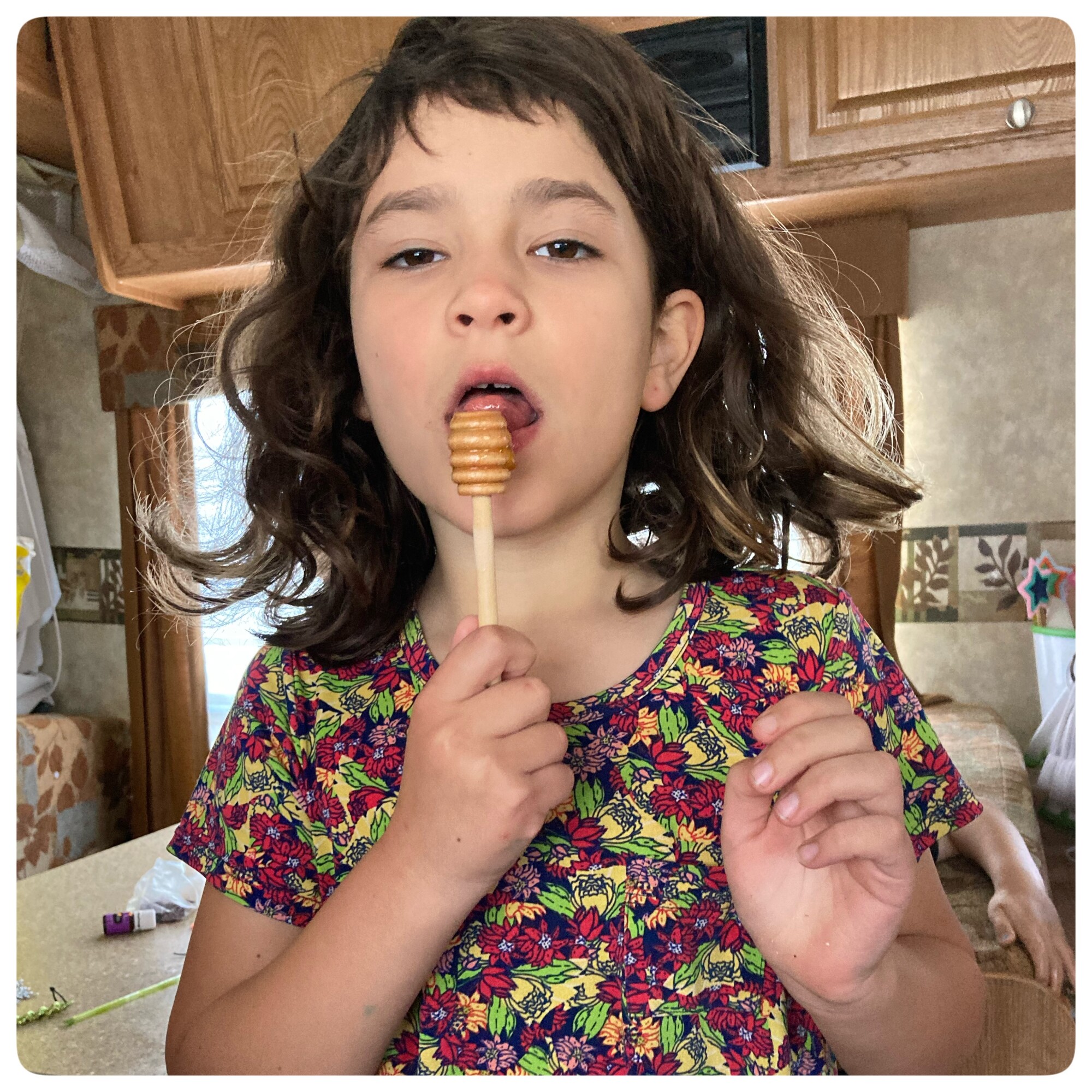 Honey Spoon, Honey Stick and Ferraro Rocher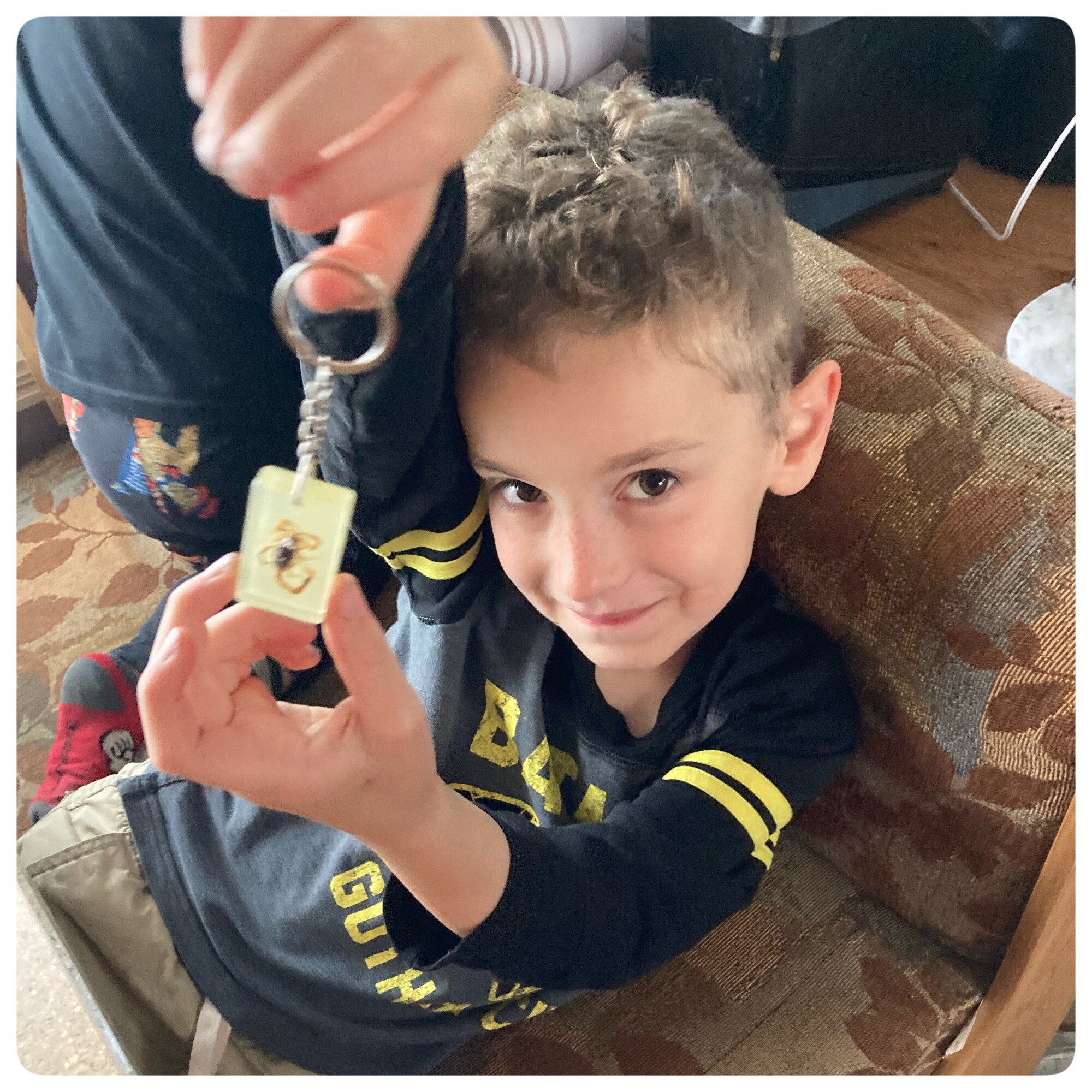 Amber encased Scorpion, Honey stock and Ferraro Rocher
Do you celebrate St Nick's?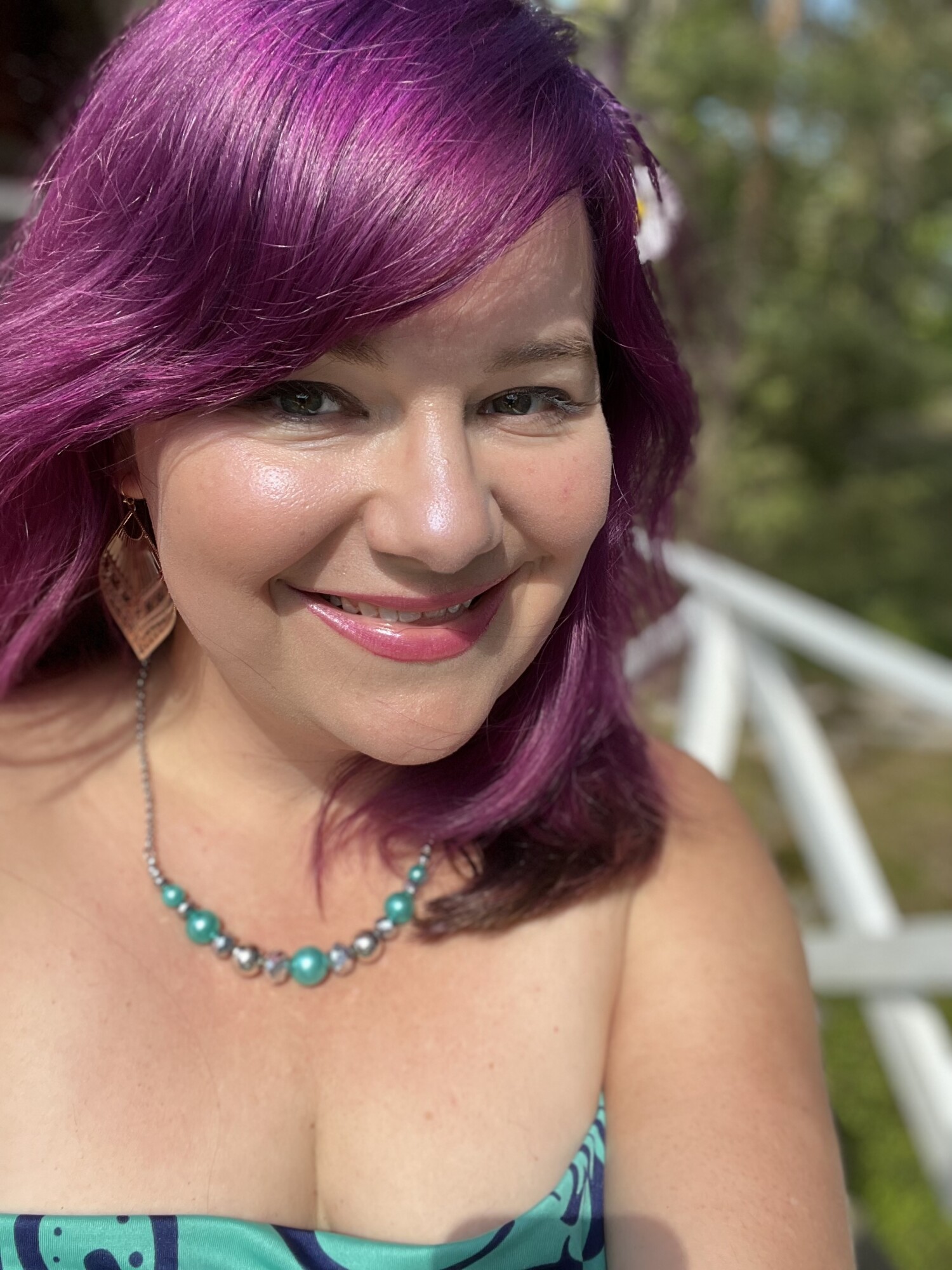 I'm Stefanie and I am here for you, mama.
I had expectations of feeling purpose and fulfillment in motherhood. Instead, I experienced trauma, anxiety, depression, isolation and a crisis of faith.
Feeling like I couldn't be the mom I wanted to be to my five children, I began a journey of deconstructing and challenging everything I thought I believed. It was scary and messy. It felt like heresy! It also led to a deeper faith in Jesus, more peace, and a wholeness I didn't know was possible.
Today, I am based in Arizona where I Montessori homeschool my 5 children ages 2-10 with my husband, Hernando. I am alligned with my calling as a feminist Jesus lover and a holistic coach to help mamas who are at any point in their evolving journey of faith to reclaim a little more sparkle!
I coach women to understand and integrate their beliefs, thoughts, and emotions to create a life that offers more clarity, more peace, more joy — a life that is simply better.
I offer a unique approach to life coaching, bringing a wealth of professional expertise including: productivity, planning, massage therapy, infant bonding, fertility enhancement, birth work, postpartum support, breastfeeding support, youth and children's ministry and Montessori education training.
If you are looking for support that acknowledges your mind, body, spirit and human need for community, I am the coach for you!
Looking for resources for Montessori Homeschooling, Fertility, Birth Preparation, Breastfeeding and Holistic Wellness? Join my wellness community and get free access to all of that including group coaching calls. Learn how by
messaging
me