Dec 8, 2020 12:00 PM Central
Stefanie Melo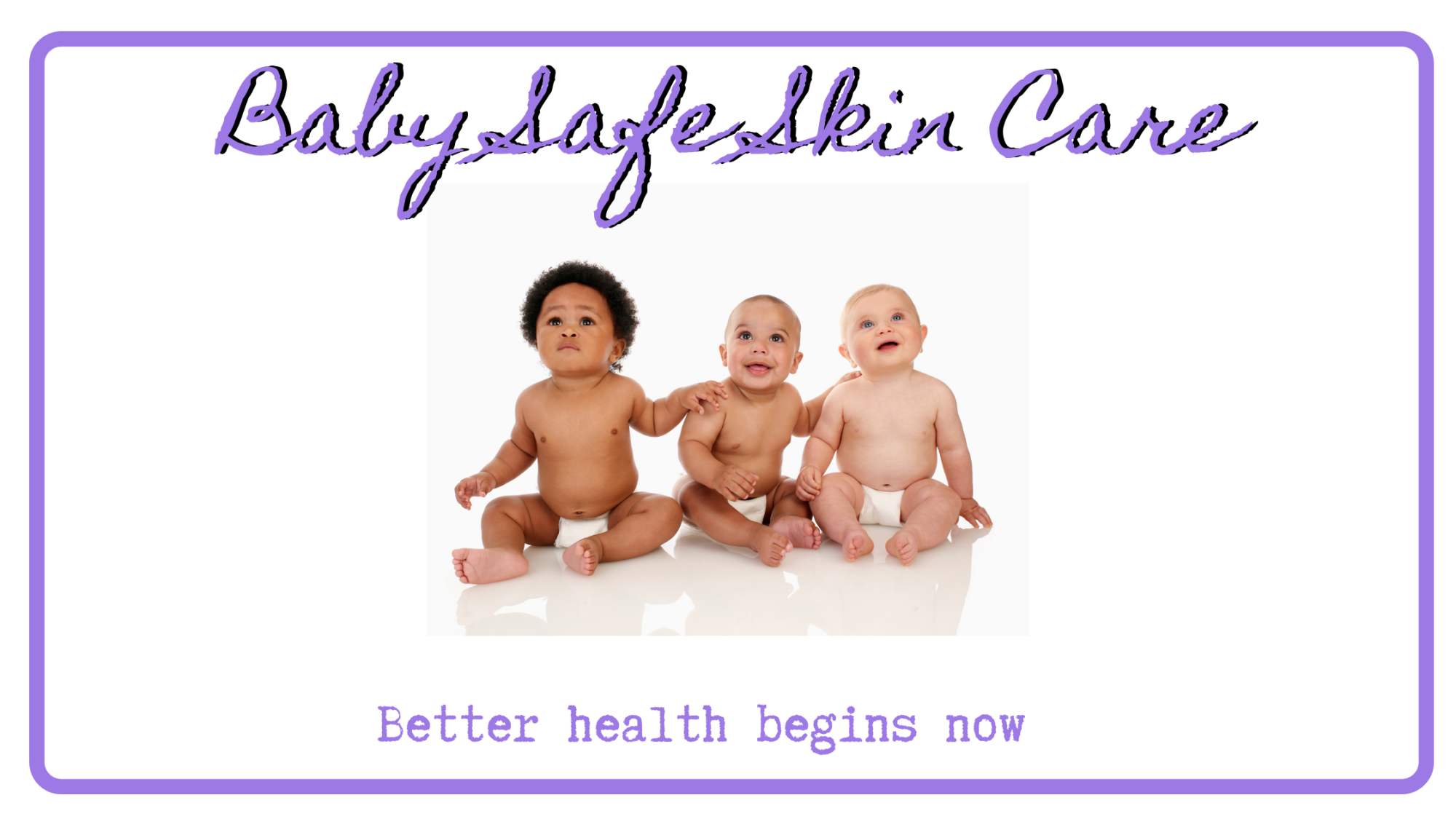 I often see in mama groups the question of what products to buy for baby.
I usually shy away because I don't want to be viewed as judge-wudgy or make people feel badly about their choices. Truthfully, people need to know they can do SO MUCH to protect their baby with safe, high quality products.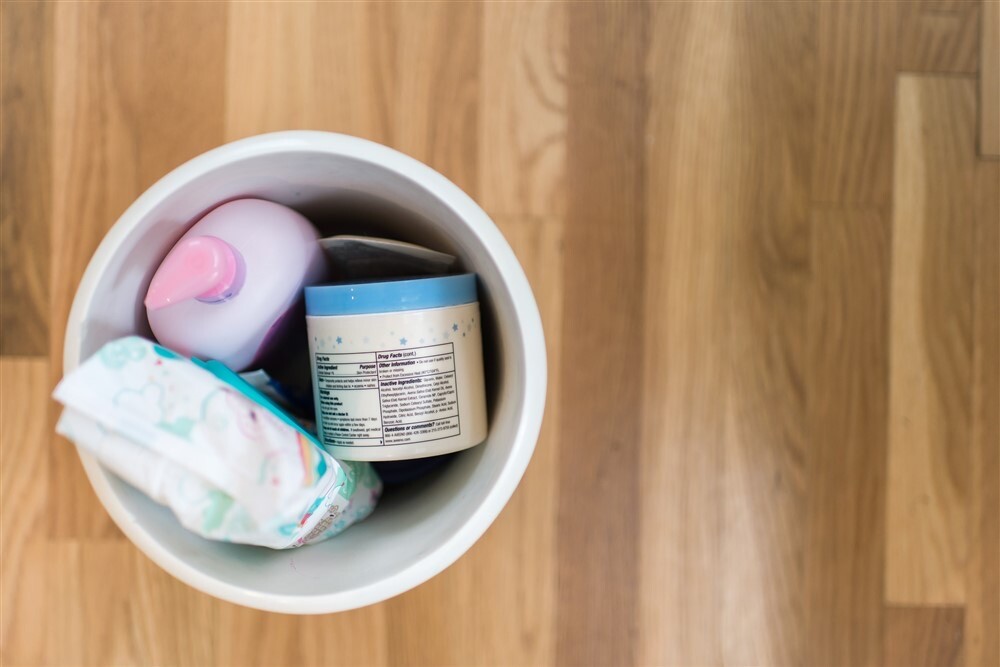 SAFETY BEGINS EARLY
A study was done that measured the number of chemicals found in the
blood of newborn baby umbilical cords*. The Environmental Working Group (EWG) found 200+ chemicals in the cord blood, including ones that are harmful to the development of your precious baby. As parents, we can make every effort to select safe and effective products to use on them once they are born to minimize the amount of chemical exposure.
*You can read more about the study HERE.
seed to seal promise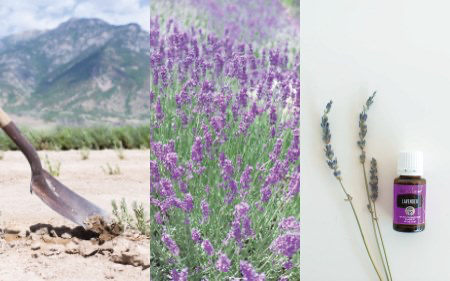 As parents, we all want the very best for our kids. That means we want high-
quality products that are safe and effective. Not all essential oils are created equally. When you shop with Young Living you are getting quality products backed by a 'Seed to Seal' guarantee that you won't find anywhere else
Why does it matter that Young Living seedlings products are made without
lanolin, parabens, phthalates, petrochemicals, synthetic preservatives, synthetic fragrances, or synthetic colorants? Here are some facts for you!
LANOLIN is a product derived from sheep that can contain GMOs and
pesticides when those sheep are exposed to them. GMOs are often
doused with glyphosate, which can be an endocrine disruptor.
PARABENS are known carcinogens (linked to skin cancer). They are also
reproductive and developmental toxins.
PHTHALATES (listed as DEP, DBP, & DEHP on labels) are toxic to the
reproductive system and affect fetal development. Phthalates also disrupt
your endocrine system and are known carcinogens.
PETROCHEMICALS (including mineral oils) are made from petroleum
and may cause breakouts, premature aging, and may negatively affect your
hormones and immune system.
Petrochemicals are found in many commonly available lotions, creams,
ointments, and cosmetics. Did you know that 95 percent of the chemicals in synthetic fragrances are derived from petrochemicals? These petrochemicals include benzene derivatives, aldehydes, and phthalates. These and many other known toxins are capable of causing cancer, birth defects, nervous-system disorders, and allergies. Some of these petrochemicals are even cited on the EPA's hazardous waste list.
Many artificial dyes have been banned from use in food because of
the health problems they cause. Unfortunately, there are relatively few
restrictions on the types of dyes that can be used in our skincare products.
The most common synthetic colors used in cosmetics and hair dyes are
called FD&C colors. They are derived from coal tar, which is a by-product of
petroleum. Because some coal tar dyes have been known to cause cancer,
they are regulated by the FDA in foods, but not in skin care products, as to the
amount of lead or arsenic they are allowed to contain (more info HERE).
The Seedlings line contains NONE of these harmful ingredients!
seedlings body wash and shampoo
The Seedlings Body Wash and Shampoo is tear-free and free of
harmful chemicals, so you don't have to worry about getting some in their
eyes or harming their precious bodies. It's not tear free because they add numbing agents, it's because the ingredients don't hurt!
Naturally derived and alcohol free. It's also-an awesome refresher for crib sheets,
blankets, car seats, clothing, carpet, and other fabrics.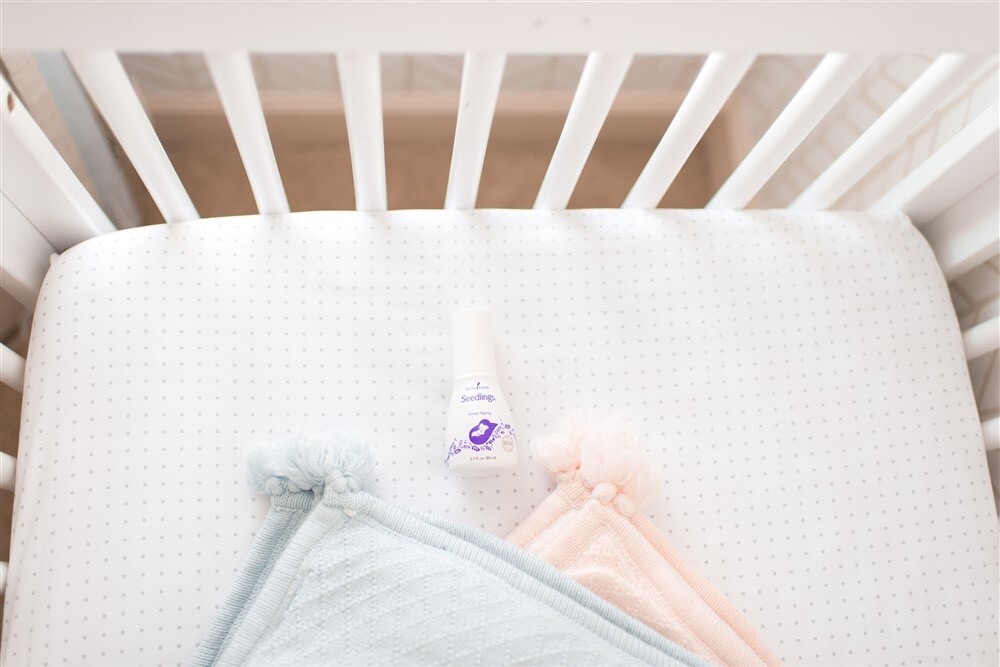 This s a gentle moisturizer specially formulated for delicate infant skin. It has a non-greasy formula that supports the natural moisture barrier and smoothly absorbs into your baby's sensitive skin without being slippery.
Have you ever tried to find the ingredients in your baby wipes? It's NOT EASY because most companies don't want you to know what your are putting on your baby's most delicate body parts.
Seedlings baby wipes are worth every penny, the cloths are large, strong and are cleaning off their bottoms with the best ingredients. I LOVE THEM, the package lasts more diaper changes then the brand I used before Seedlings came out.
This thick, lavender-scented cream reduces the duration and severity of
diaper rash when applied at the first sign of redness. It soothes on contact,
protects your baby's delicate skin, and acts as a physical barrier to wetness! Hypoallergenic and Dermatologist tested its approved for diaper rash treatment. It's made of non-nano zinc oxide. I've treated two rashes (on two babies) in the past 3 years and they both cleared up in a day.
This mild, gentle product contains 100% pure essential oils diluted to an
appropriate strength for your baby. It creates a calming aroma while being
non-greasy and it easily absorbs into your baby's oh-so-soft skin. It helps to
soothe, hydrate, and nourish baby's delicate skin. It's dermatologist-tested,
hypoallergenic, and vegan-friendly.
The Touch Research Institute at the University of Miami has done amazing research on the benefits of infant massage. I learned so much in my Infant Massage training, and some of the benefits include:
-Increased weight gain for preterm babies
-Improved digestion
-better sleep quality
-muscle support
-decreased colic incidence
-skin support and my favorite
-release of prolactin (bonding and milk supply support hormone) by caregiver (male and female) it is THAT powerful at bonding.
I've been a LMT for 12 years and the benefits of respectful, loving touch cannot be overstated for emotional and physical well being.
Use your purchasing power to send the industry money towards ethically sourced, baby safe products and buy from someone you trust.
As a thank you for purchasing through me, I have a gift for you. Any seedlings purchase over $100 will get a video training by me on how to give your baby a full body infant massage with special tips for gas, colic and coughs.
Like to be independent?
Click this link and complete your order.
Find the website confusing?
Click the button below, message me and we will get what you want.
To get the FREE INFANT MASSAGE VIDEO, send me your name, account number and what you ordered in an email hello@stefaniemelo.com
Thank you and happy baby-caring.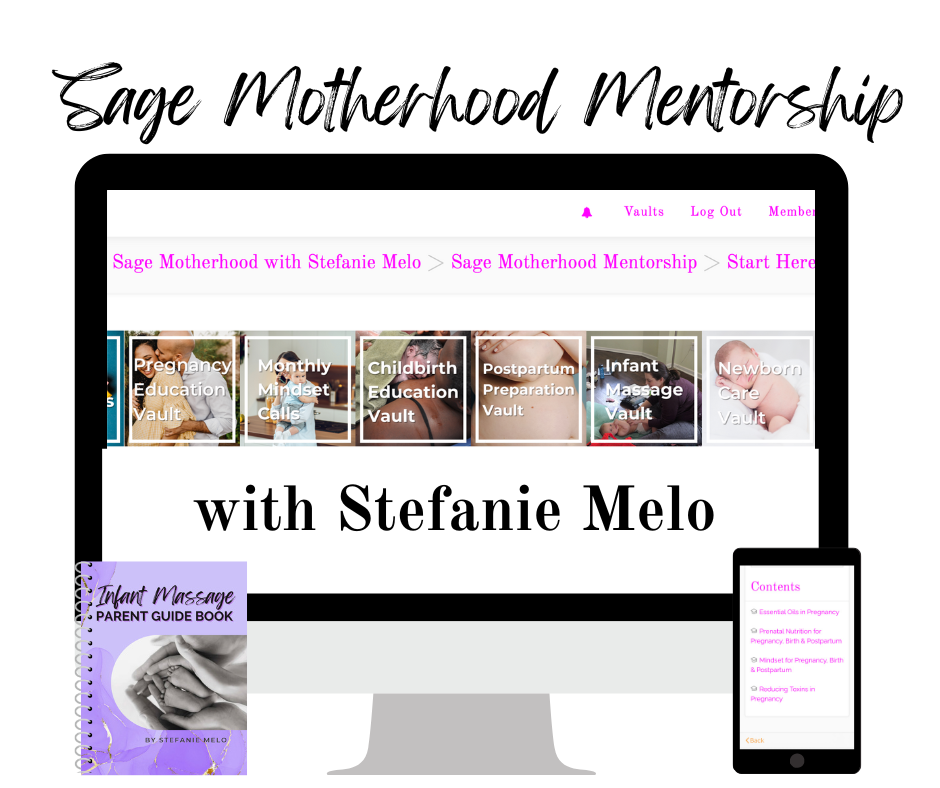 Birth is a very special time in your life, but it's one day out of the entire childbearing year.
You are meant to have a positive experience. You can navigate all the challenges and concerns during pregnancy, birth and beyond with grace and ease.
I support you with personalized coaching, pregnancy health, childbirth education, breastfeeding/formula feeding preparation as well as preparing for postpartum and even returning to work!