Jul 26, 2021 07:05 PM Central
Stefanie Melo
After my third baby was born, I thought I'd never get my sex drive back. Between anxiety, work, managing a delicate milk supply, I was completely defeated.
Emotions are always a factor for me, and stress impacts that. THIS WASN'T THAT. I mentally and emotionally was ready for sex, but my body wasn't cooperating. It was really hard because I felt "broken" and I didn't know what to do.
The Progessence Plus Serum was recommended to me, and after a few nudges from a friend I finally bought it. I kept it on my oil shelf and would forget to use it. One week I put it in my purse. For whatever reason, when I would go to the cafe, I'd remember to use it—two drops on my forearm—every day.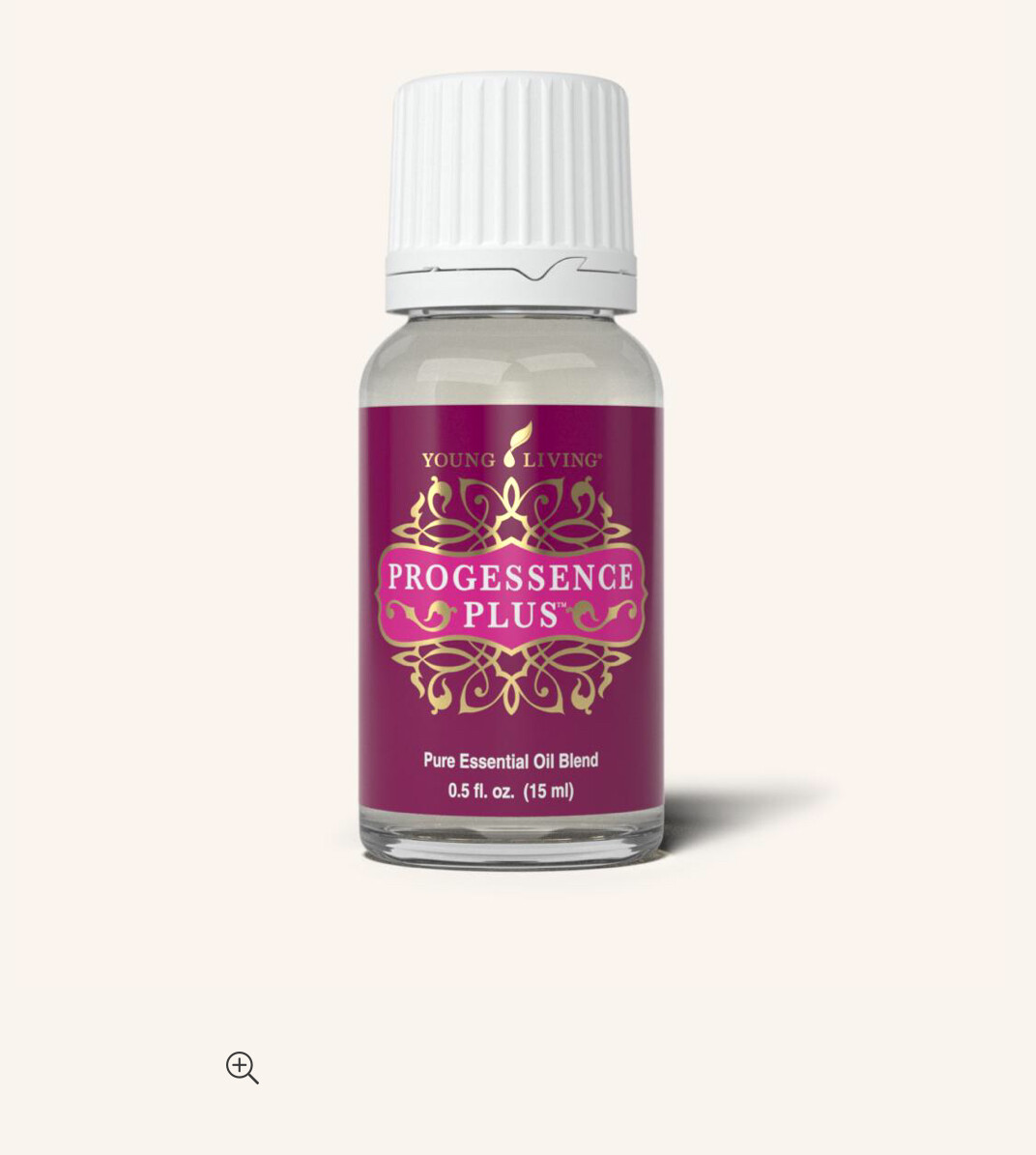 Within a week, my body shifted and was ready for action.
If you ask my husband what is favorite oil is, he may not respond with one he uses. He just might say progessence plus.
Since then I've been able to manage my PCOS problems using four drops a day.
Here is a little more information on PP.
Ready to buy? click the image
Progessence Plus Serum was thoughtfully designed specifically for women. Made with natural, bioidentical progesterone from wild yam, this product promotes well-being and feelings of relaxation, harmony, and balance. Featuring some of Young Living's most-loved premium essential oils, including Frankincense, Bergamot, and Peppermint, this plant-based serum features naturally derived ingredients that support the skin's natural moisture cycle and help nourish and moisturize skin.
DIRECTIONS
Apply 2–4 drops to the stomach, feet, or inner thighs each day.

Rotate application sites to avoid applying to the same area 2 days in a row.

For added effect, 1–2 extra drops may be applied.

Do not exceed 2 applications per day.
FEATURES & BENEFITS
Designed especially for women and made with natural, bioidentical progesterone from wild yam

Promotes well-being and feelings of relaxation, harmony, and balance

Easily absorbs and contains skin-nourishing premium essential oils and vitamin E

100 percent plant-based and naturally derived vegan formula

Formulated without parabens, phthalates, petrochemicals, synthetic preservatives, synthetic fragrances, or synthetic dyes
SAFETY
Keep out of reach of children. If you are pregnant, nursing, taking medication, or have a medical condition, consult a health professional prior to use. Avoid direct sunlight or UV rays for up to 12 hours after applying product.
INGREDIENTS
Copaifera officinalis† (Balsam copaiba) resin, Boswellia sacra† (Sacred Frankincense) oil, Cedrus atlantica† (Cedarwood) bark oil, Caprylic/capric triglyceride, Tocopherol, Citrus aurantium bergamia† (Bergamot) peel oil (Furocoumarin-free), Mentha piperita† (Peppermint) leaf oil, USP-grade progesterone (from wild yam extract), Eugenia caryophyllus† (Clove) bud oil
†Premium essential oil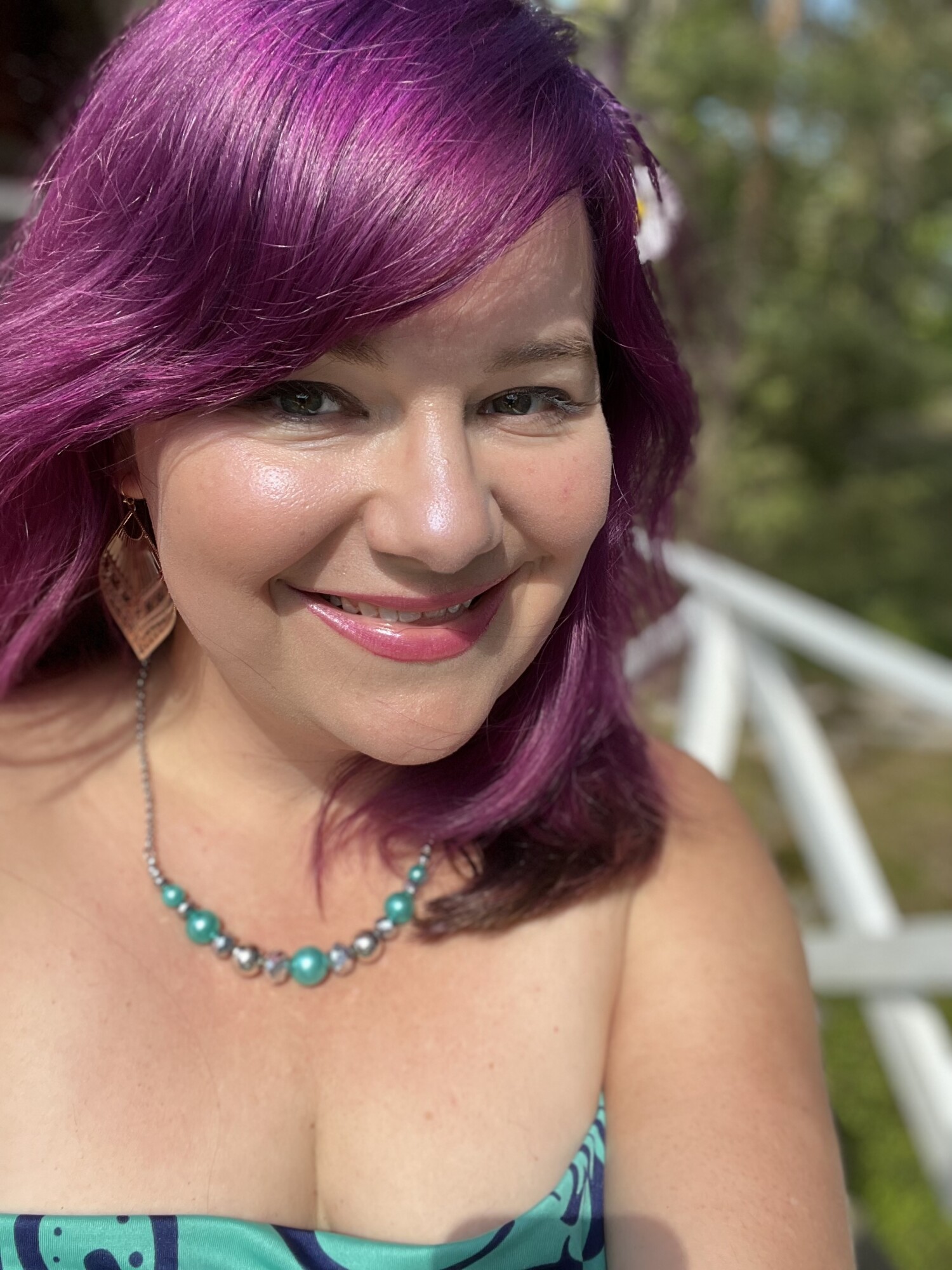 I'm Stefanie and I am here for you, mama.
I had expectations of feeling purpose and fulfillment in motherhood. Instead, I experienced trauma, anxiety, depression, isolation and a crisis of faith.
Feeling like I couldn't be the mom I wanted to be to my five children, I began a journey of deconstructing and challenging everything I thought I believed. It was scary and messy. It felt like heresy! It also led to a deeper faith in Jesus, more peace, and a wholeness I didn't know was possible.
Today, I am based in Arizona where I Montessori homeschool my 5 children ages 2-10 with my husband, Hernando. I am alligned with my calling as a feminist Jesus lover and a holistic coach to help mamas who are at any point in their evolving journey of faith to reclaim a little more sparkle!
I coach women to understand and integrate their beliefs, thoughts, and emotions to create a life that offers more clarity, more peace, more joy — a life that is simply better.
I offer a unique approach to life coaching, bringing a wealth of professional expertise including: productivity, planning, massage therapy, infant bonding, fertility enhancement, birth work, postpartum support, breastfeeding support, youth and children's ministry and Montessori education training.
If you are looking for support that acknowledges your mind, body, spirit and human need for community, I am the coach for you!
Looking for resources for Montessori Homeschooling, Fertility, Birth Preparation, Breastfeeding and Holistic Wellness? Join my wellness community and get free access to all of that including group coaching calls. Learn how by
messaging
me