Apr 20, 2021 07:07 PM Central
Stefanie Melo
Today I want to share with you one of our default breakfasts, we use this about 3x a week.
During the Optimum Life Challenge we are now omitting grains to see if grains ae triggering our autoimmune issues, skin troubles, bloating, digestion issues, mood troubles, brain fog, weight concerns, chonric disease, metabolic conditions and more.
So what on earth do you eat at breakfast? In the US, our breakfasts tend to be very grain heavy. Pancakes, Waffles, Toast, Cereal, Cinnamon Rolls, etc.
First thought: eat whatever you want for breakfast, I mean we have all done pizza for breakfast at some point right? Reject the notion that there are actual rules for breakfast and maybe eat leftovers for breakfast.
Thought two is where our breakfast inspiration comes. Enjoy some delicious potatoes and sweet potatoes with your breakfast. Variety is the spice of life, and it's very good for your nutrition. But in a real world with school, work, cleanup, life....some predictability can make life easier.
Our Menu:
Paleo bacon and Paleo Turkey Bacon (my husband eats kosher-ish)
Scrambled eggs for everyone but my daughter (crispy egg whites please) and my husband (allergic to eggs)
Roasted Sweet Potatoes, or yams, whatever.
Roasted Potatoes
Slice Avocado
Fresh Fruit
Here is a simple system and recipe.
Dice and Soak.
Preheat oven to 425F
Place bacon on parchment paper on baking sheet while the oven warms.
Sweat the potatoes by salting and allowing to drain a few minutes and then squeeze.
I mix olive oil, salt and whatever spice floats my goat (mmm garlic) and toss the potatoes in the mixture.
Next: cook potatoes and bacon for 20 minutes.
Remove the bacon at your preferred time, turkey bacon usually requires a few more minutes than pork in my experience.
While the food is in the oven set the table, slice the fruits and avocado
Scramble the eggs and cook to your preference.
You can add in shortcuts, but I find that soaking the potatoes reduces digestive problems. Sweating them allows them to crisp up nicely. Parchment paper makes for faster cleanup, even with the messy grease of pork it's still easier.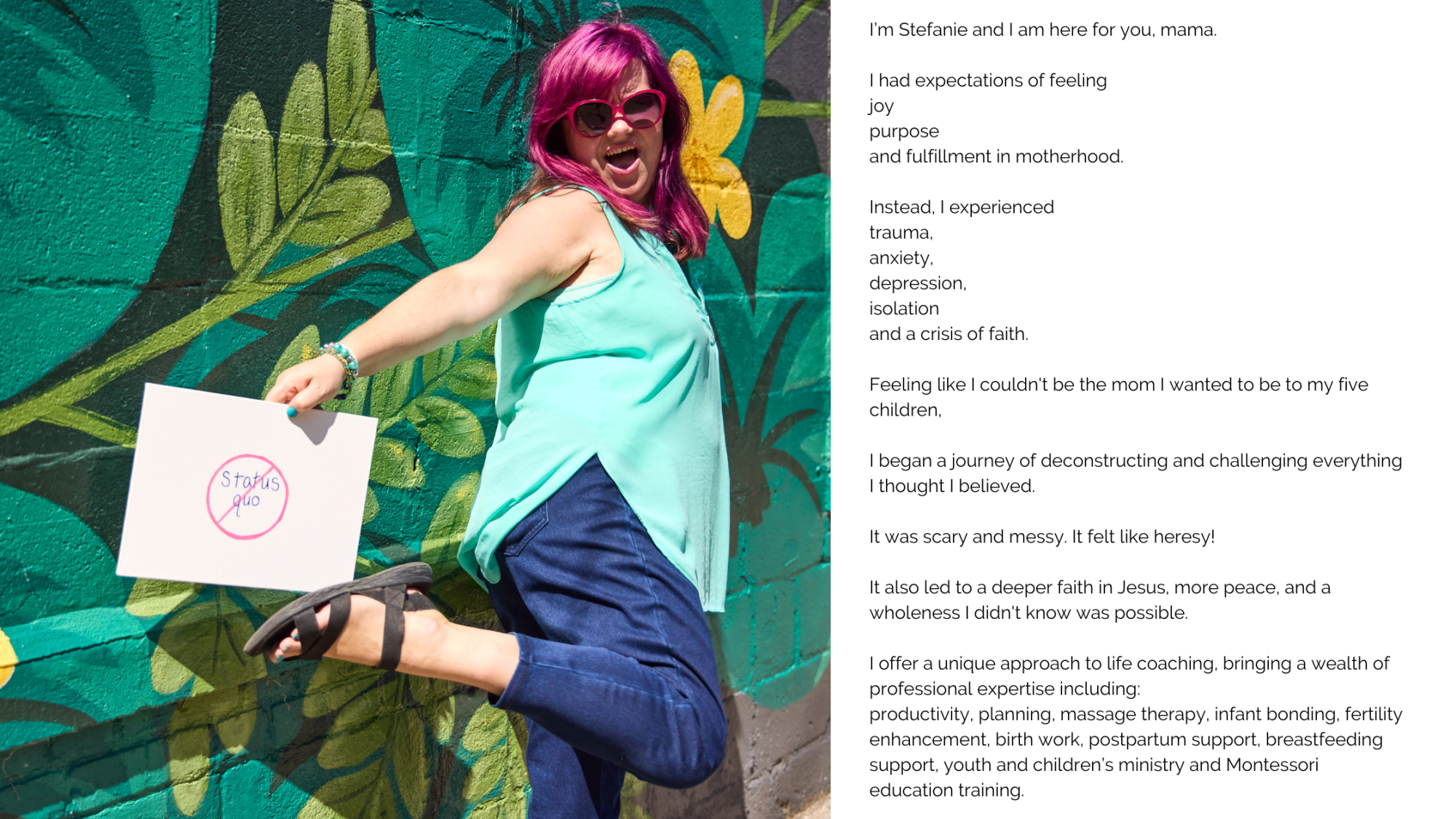 If you are looking for support that acknowledges your mind, body, spirit and human need for community, I am the coach for you!
Book a free planning & assessment session
with me to get clear on what you need. You'll be so glad you did!