Nov 11, 2020 05:54 PM Central
Stefanie Melo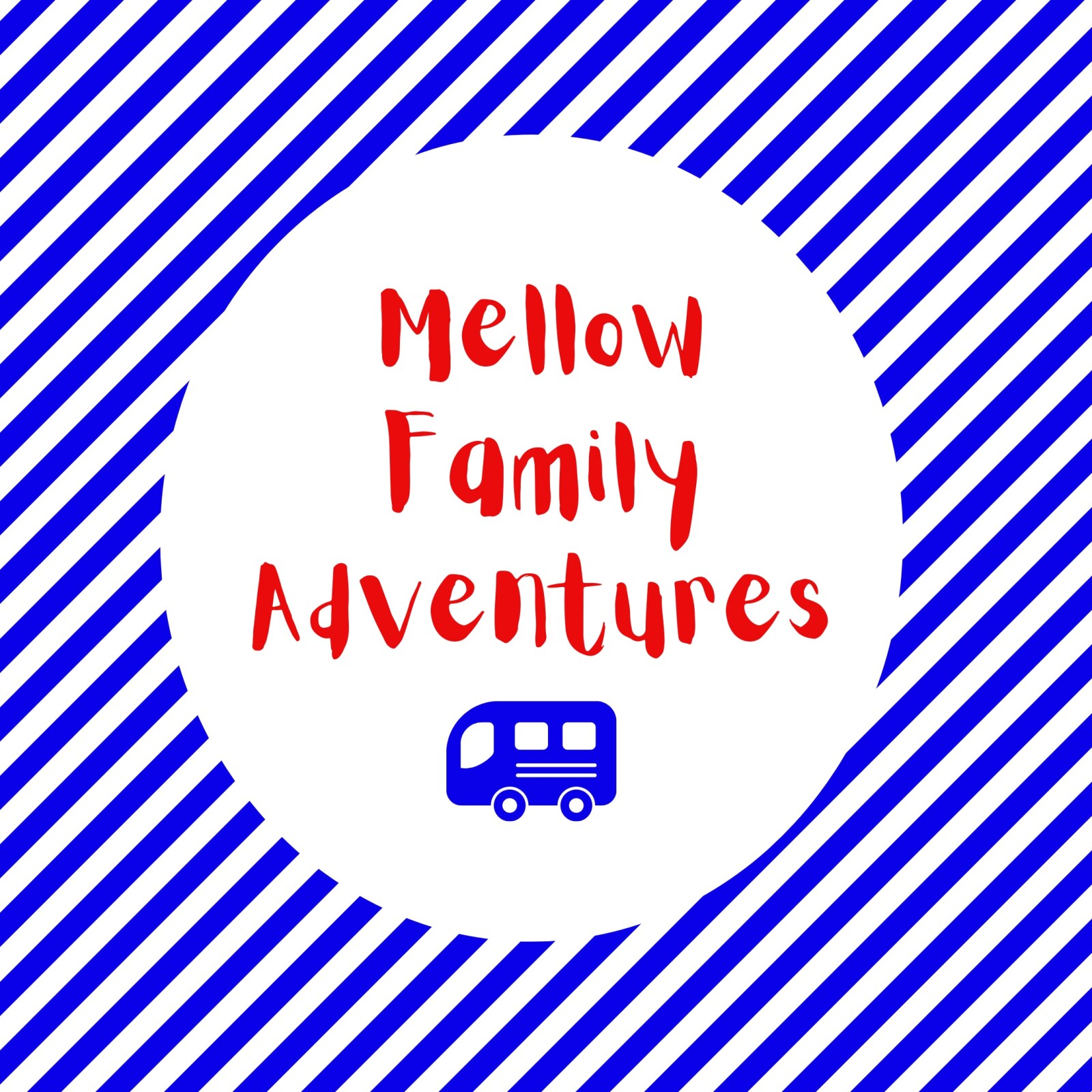 A Lovely Start
Friday morning the kids spent plenty of time at the beach and playground. I had a hard time staying warm during the night so I was slow moving with the cleanup. Since we had no water, we were not able to do our breakfast dishes. Funny side note label your cayenne, adding it to your breakfast potatoes instead of paprika is not advisable. What's even funnier is we had to open the windows and door, and the night before a painting my friend made got smudged and it looked like smoke was coming out of our trailer door. Sorta prophetic. Zoe just kept cracking that joke. Hernando got us hitched up with ease and we were on the road early to get our right blinker fixed . Having read that the grounding wire is a common cause for this,we were expecting a long stop and at least $100 price tag. Al fixed it for free in less than a minute.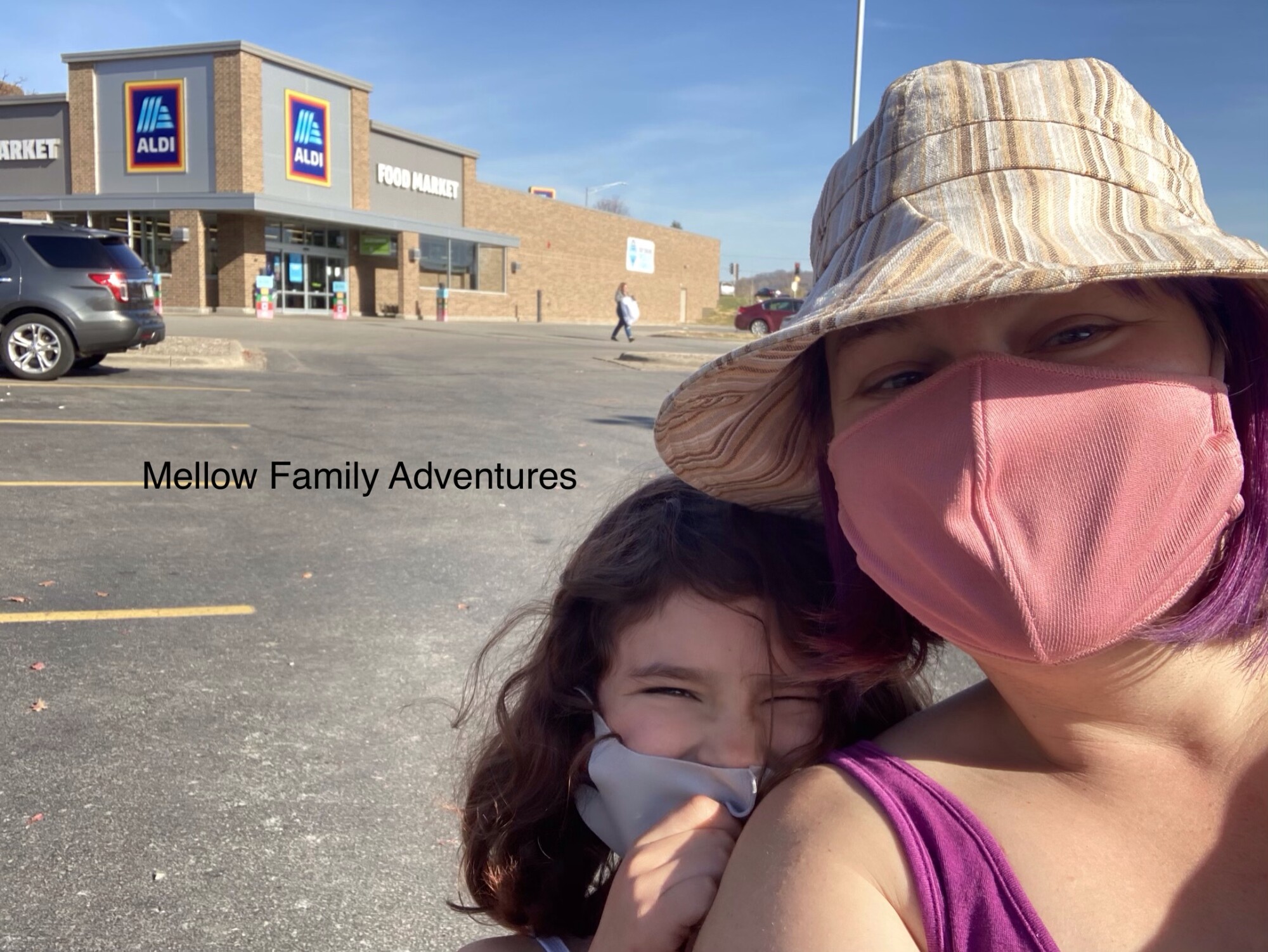 Next stop was Aldi/Walmart and then we ate lunch in the Walmart parking lot. Afterwards we had a high stress moment when an unnamed child unbuckled as we were getting on the interstate. Before we knew it we were crossing the Mississipppi. It has been such a long time since I've been in this area, the beauty never disappoints. Perhaps my favorite part was observing Hernando being impressed too. One of the great things about this lifestyle is seeing the different terrains and even only a few hundred miles from Milwaukee we were impressed.
Our driving goal for the day was to fill up our gas tank at Love's and make it to Souix Falls for a hotel stay. Since we'd been dry camping for a week we were ready for showers and avoiding needing to set up camp by 4:45 (sunset). While I searched hotels, managed the audiobooks and navigation, Hernando noticed something in the road. Unfortunately, we couldn't change lanes because there was a semi right next to us. We drove over a busted tire and a few miles later we exited to find not only a shredded tire, but damaged wiring, outdoor entertainment center and waterlines.
We pulled into a church parking lot that wa quite empty which was great. While Hernando put on a spare tire, our insurance company sent out a tow. It took about two hours, we had to get our groceries, toiletries, clothes, Etc out of the trailer. The company who towed our trailer was also able to do the repairs for us.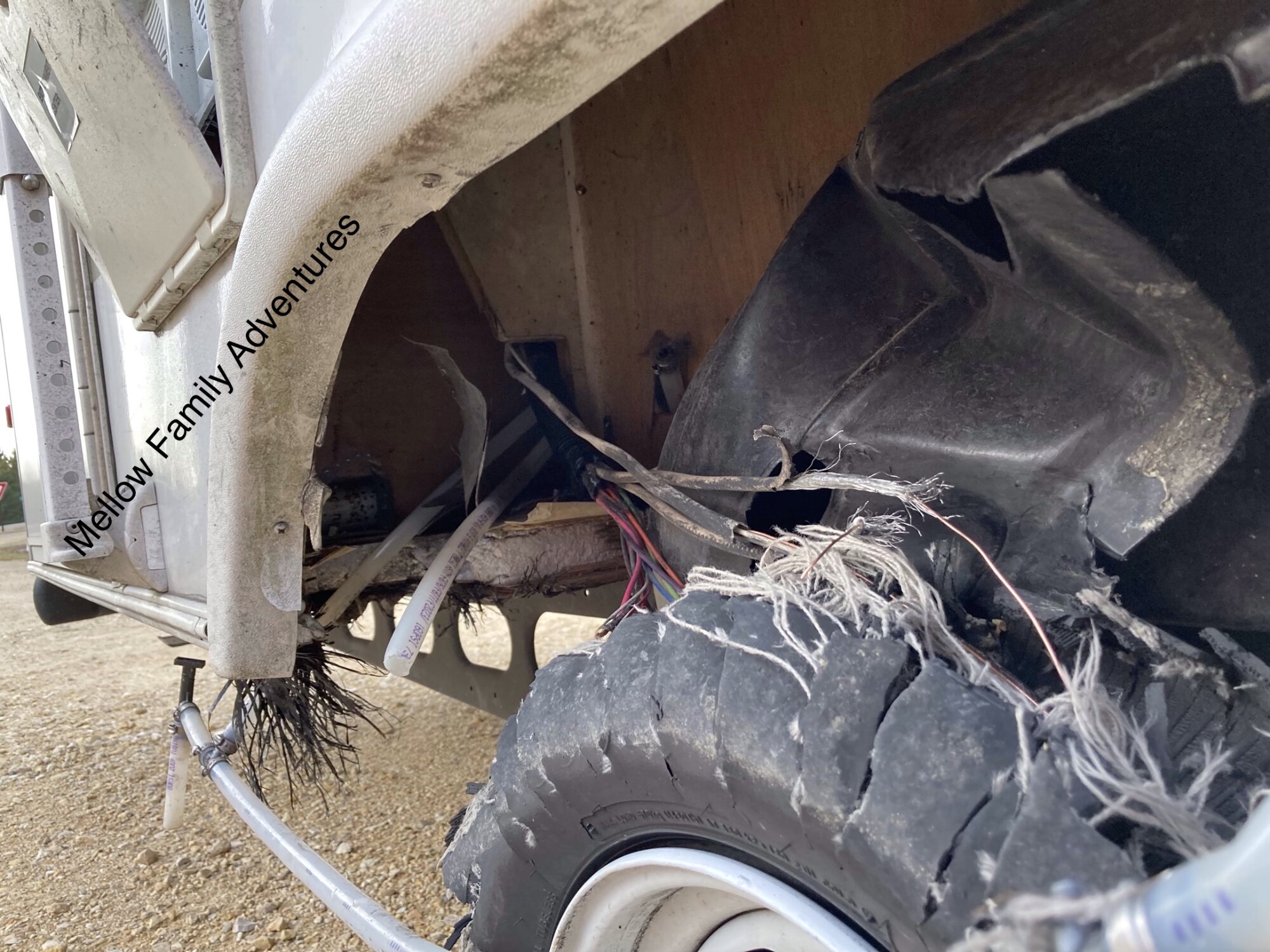 We found a nearby hotel and mercifully, it included breakfast and an open pool. I don't know what we would have done these days without the pool. Since we couldn't bring our printer or many school supplies, it has been a good outlet for the kids. One, of many benefits, is that I wasn't feeling well on Friday evening and having a soft bed to sleep on (after a week on the floor) was a gift.
The damages to our trailer were more extensive than I imagined. ALL of the wiring was ripped up, thermostat, interior lights, exterior lights, damaged outlets, the toilet, the bathroom floor. The repair total is almost $3900. Thankfully, most of our hotel expenses are reimbursable. While it is possible that other issues will be uncovered during the repairs, we hope to be back on the road on Saturday. As a result of this delay and the end of 70 degree Midwest days, we have altered our course once again.
More on that as those details unfold.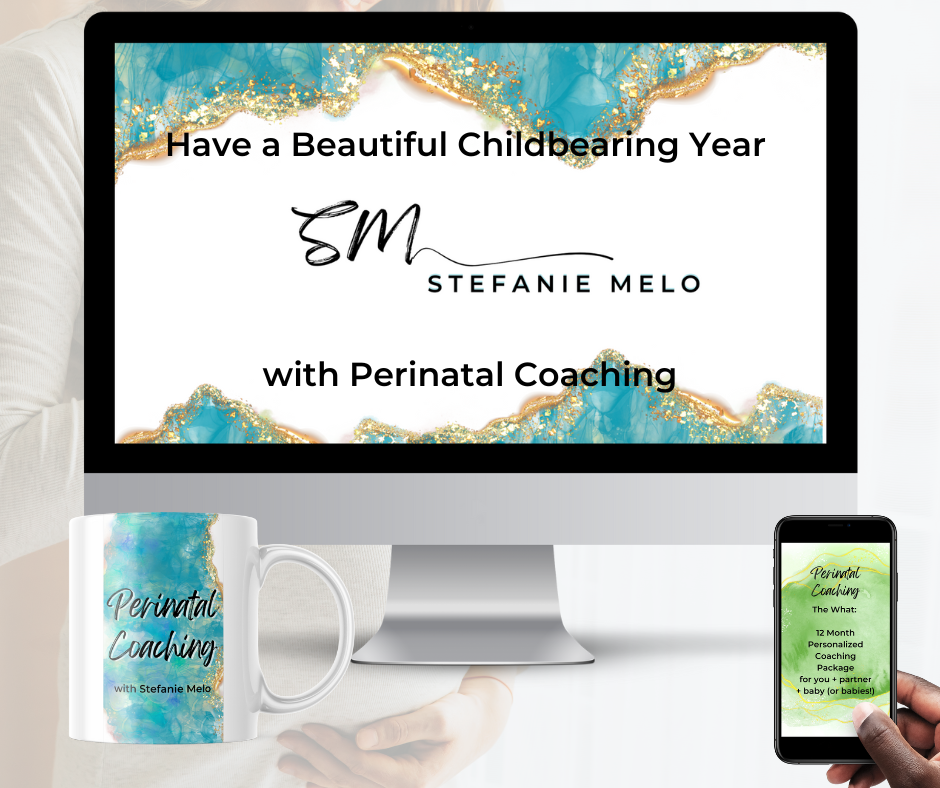 Birth is a very special time in your life, but it's one day out of the entire childbearing year.
You are meant to have a positive experience. You can navigate all the challenges and concerns during pregnancy, birth and beyond with grace and ease.
Let me guide you through it all!
I support you with personalized coaching, pregnancy health, childbirth education, breastfeeding/formula feeding preparation as well as preparing for postpartum and even returning to work!
Book your free consultation now and see how working with me can help you unlock the childbearing year of your dreams.