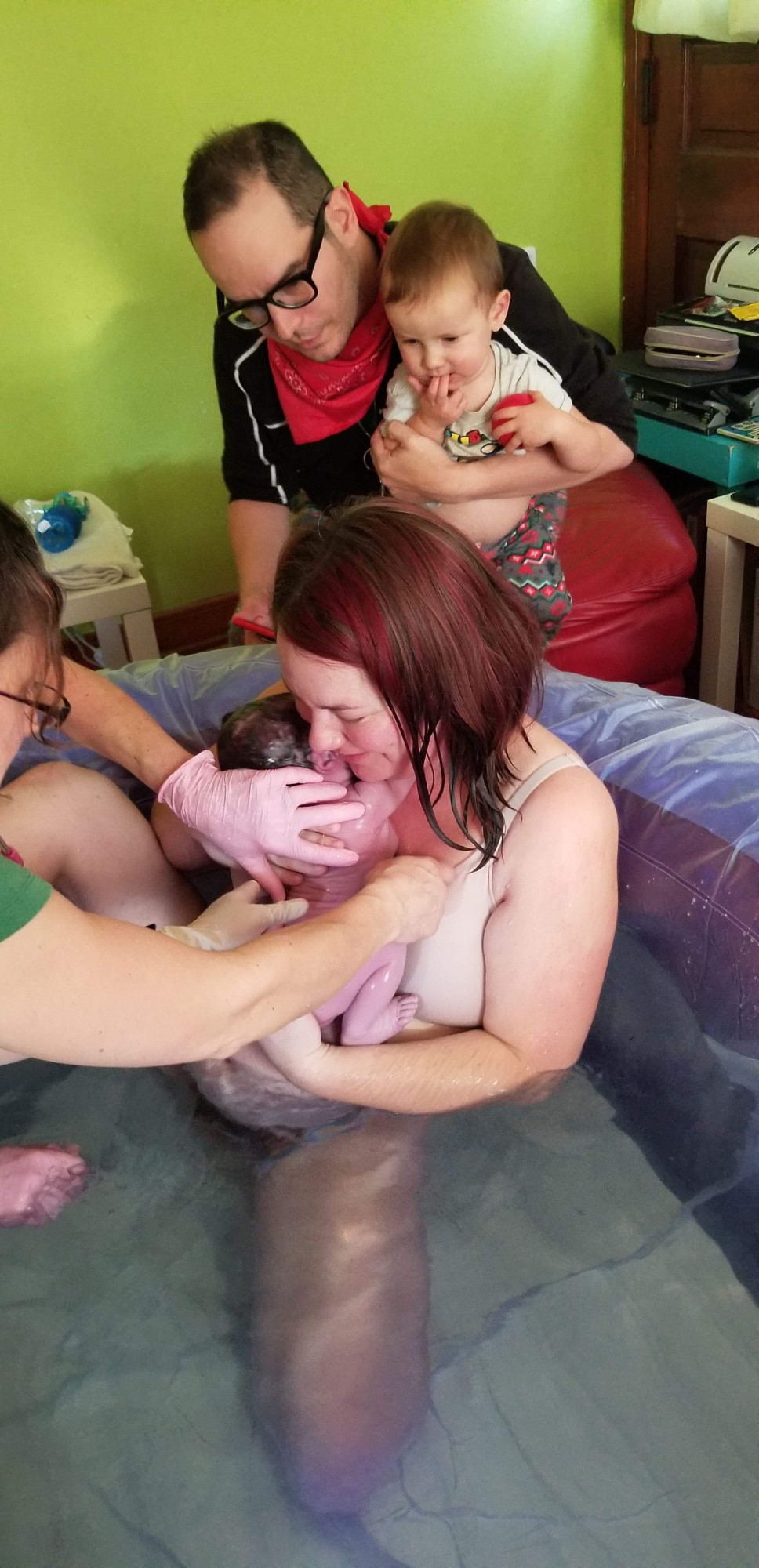 I always imagined having a scheduled cesarean, I was afraid of the mess and pain of birth.
I went on to have five homebirths.
I had 30 years of conditioning teaching me that birth was unknowable, mysterious and inherently dangerous, I didn't shift my mindset overnight.
I had to step into a new paradigm, and the decision to homebirth came easily. Trusting my strength and my body took a little more time.
I was surrounded by a community of women in the workplace and neighborhood who had natural births and their experiences were so positive.
That was the evidence my brain needed to trust that it was normal and safe. If they could, then I could too.
I fueled myself with good birth stories, natural birth videos and an incredibly supportive doula and a stellar midwife.
When I was 36 weeks pregnant my friends hosted a mother blessing for me and they each wrote affirmations for me as part of my gifts.
Some of those affirmations are included in my downloadable PDF: Prenatal affirmations, my free gift to you.
Shifting your mindset around pregnancy, birth and postpartum will be the most important factor in your experience. Even if you have to makec changes from your birth plan these mindset shifts will allow you to avoid trauma and navigate discomforts and frustrations much more easily.
Are you ready to arm yourself with empowering and transformational thoughts?